The Marketing & Sales Audit
To help our clients achieve Better Marketing, we normally begin with a Marketing & Sales Audit, comprising all or some of the following dimensions:
1) The Brand Strategy and Branding Efforts
2) Clarity of the Product & Services Portfolio
3) Communications Efforts, both brand and product oriented
4) Sales Strategy
All these affect sales efficiency and effectiveness. To ensure a company's overall success, many other dimensions count as well, including R&D, purchasing, production, finance and more.
Although not included in our main project scope, we often get involved in these anyway, depending on the results from the Marketing & Sales Audit and related activities.
Do your own quick Audit here
To give you an insight into Intemarco's approach, we suggest you answer the questions below. With a score between 9-12 YES's, you don't need us. If fewer YES's – Call us for a discussion!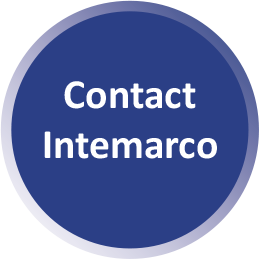 Contact Intemarco for a further presentation of our way of working and an initial discussion on how to optimize Marketing for Greater Sales.
From one of our clients:
Marketing enhancement led to the following definition of marketing:
Marketing at [company name] means creating awareness of the company and its offering among channel partners, prospects and customers. It also means creating positive perceptions, trust, and a desire to do business with [company name]. In addition, marketing communications means driving traffic to Sales and creation of powerful sales tools to help Sales reps make professional presentations.