Observations we want to share with you
We are not financial analysts nor are we analyzing macro economics. However, we like picking up trends and ideas in the business to business marketing field, and we'd like to share some of our 'pick-ups' with you. These originate from our own findings, as well as various sources. Here are some recent observations, plus general news on Intemarco's development:
Intemarco is also involved in strategic work
Recent branding work experience shows clearer than ever before that it's crucial to have a clear business strategy defined before any branding efforts deliver desired effects. Intemarco has increased its involvement in business strategy clarification, with the purpose to ensure desired strategic initiatives are shared by all co-workers in a company. Individual understanding of how each and everyone best can contribute is then imperative to turn strategies into real actions and secure achievement of set goals. Our simple model: Clarify the offering > identify roles > communicate actions > boost cooperation and follow up actions, seems to work well. This is a live project with our current key client, a project that is progressing well.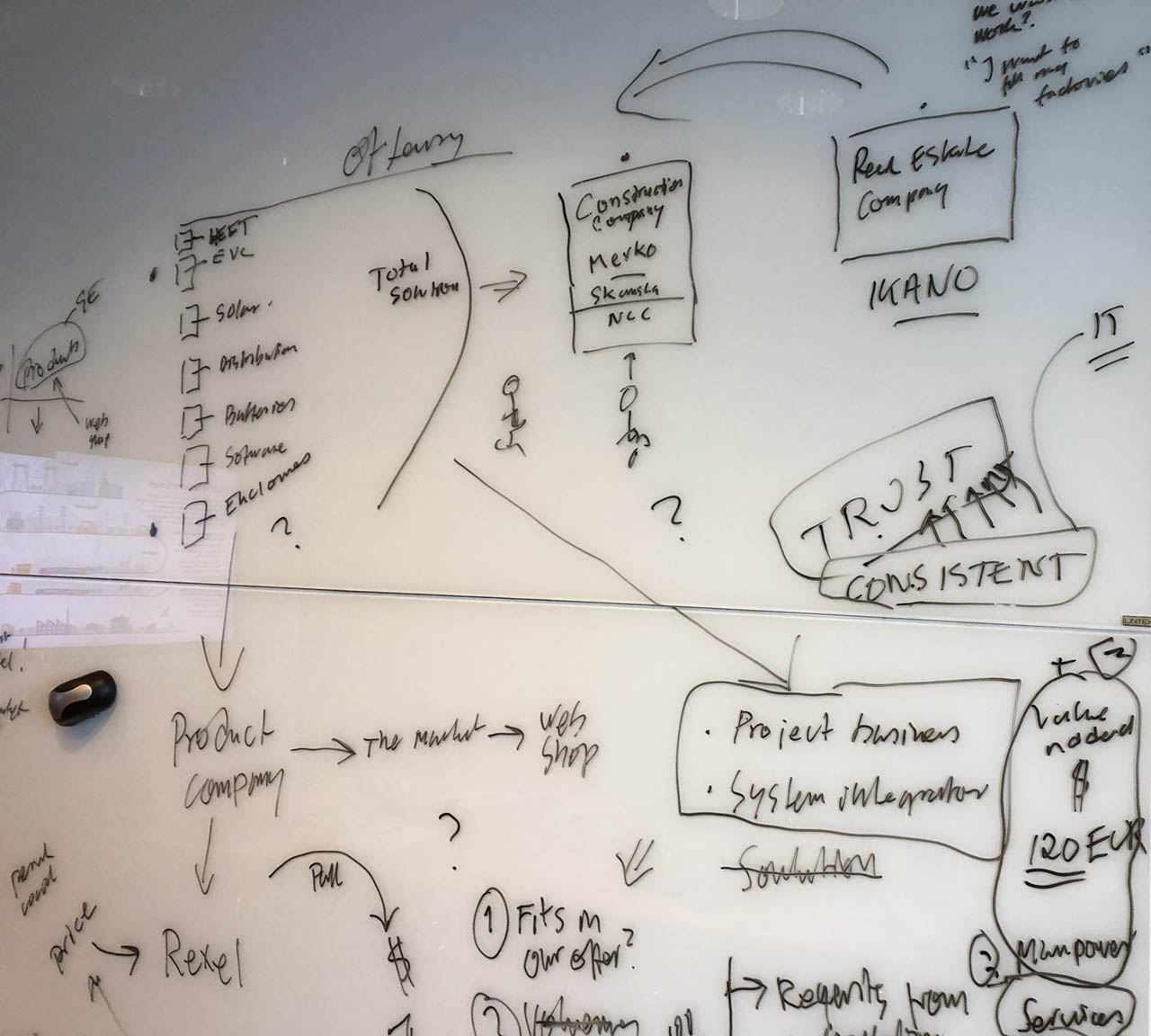 Summer again!
We all need the energy summer and good weather can give us, especially after this challenging year. At Intemarco, we have been busy – the need for communication programs to strengthen our client's brands have actually increased, despite the Pandemic. Major clients still include Harju Elekter and nVent, for which on-going brand building is crucial.
We at Intemarco wish all of you a great summer break!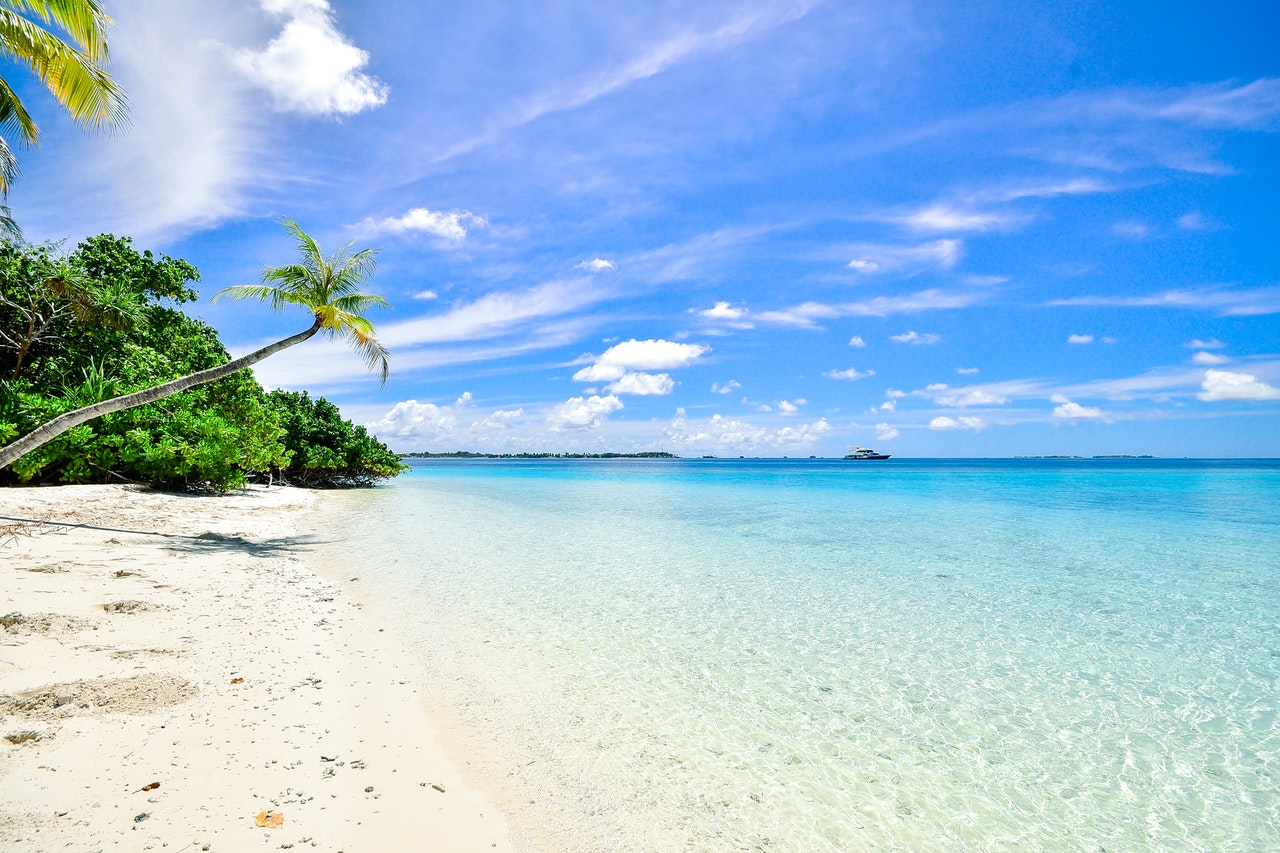 Current Projects – March Update
Time really flies… Spring is coming, and the advances with vaccines make the future look more promising.
Brand building support is on the table with many B2B-companies for Intemarco, more than ever actually. Being out there by being seen and heard sound like a cliché, but now when customer visits are difficult for any sales force, the need to drive traffic becomes even more important. Lead generation is more than just being seen and heard – it's crucial to have a relevant offering that clearly stands out in the customer's mind.
Welcome to contact Intemarco for a discussion on how your marketing and sales can become even better to secure business both today and tomorrow. Why not look into the future, just as our main client does?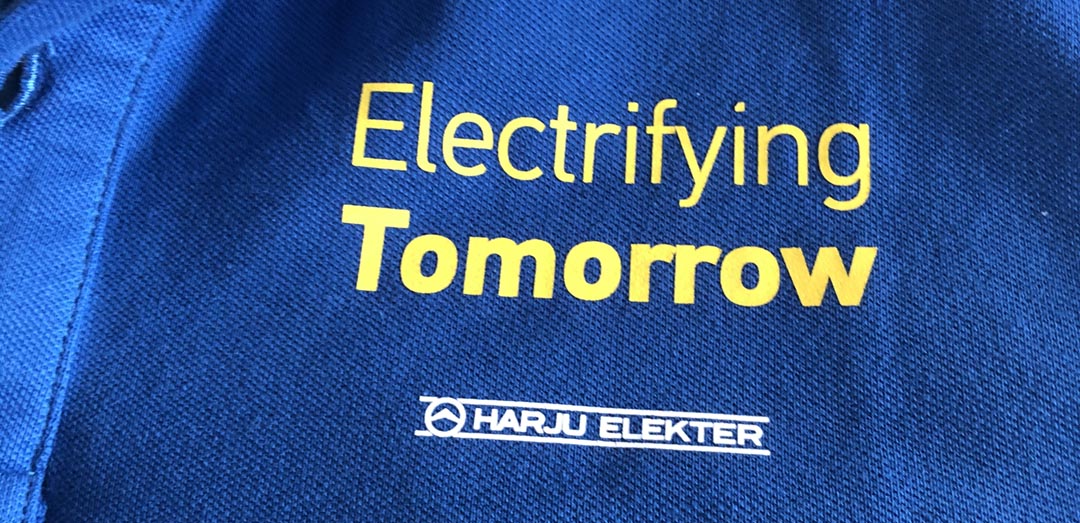 Current Projects – December Update
Intemarco's involvement with Harju Elekter is now extensive. The actual rebranding exercise of SEBAB and Grytek into Harju Elekter in Sweden is now more or less complete. The focus for 2021 will be on building the brand and promoting the offerings under each different Business Area.
The insight into the importance of branding is now expanding into the rest of the Harju Elekter Group. Intemarco's Peter T. shared some theory and experiences via Teams on branding, plus suggestions for going forward, with Harju Elekter's top managers and country managers on December 18. The consensus was that thorough branding is necessary and that all aspects count, especially employee involvement.
"I now wish my clients and partners a Peaceful Christmas and a Healthy New Year. I'm looking forward to a normal world. Just like everyone else. Let's hope we get that soon", says Peter.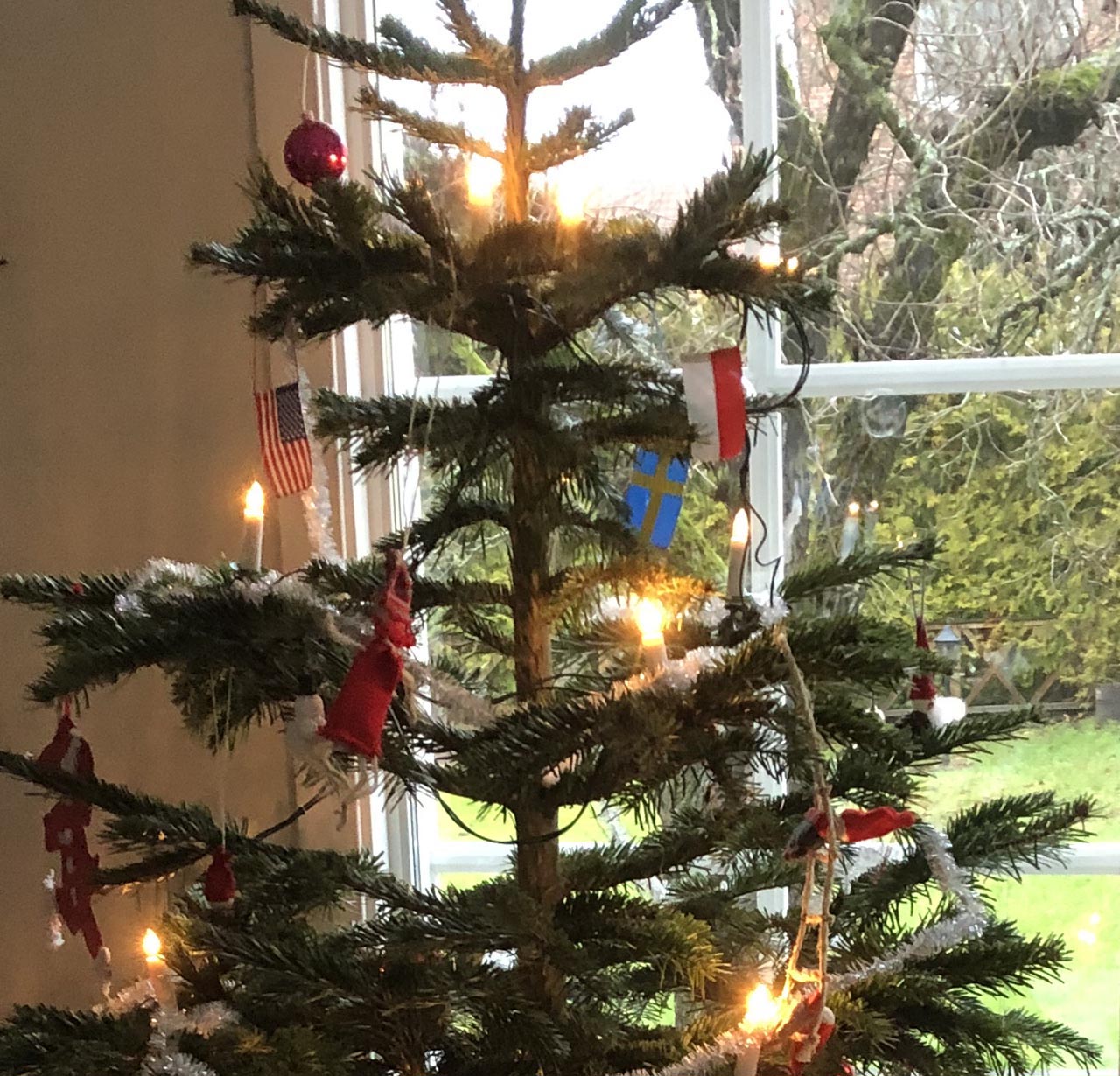 Current Projects – October Update
Extensive focus from Intemarco's side is now on the continued launch of Harju Elekter in Sweden. As mentioned earlier, this group focuses on electrical distribution equipment and solutions. They took over the well-known Swedish businesses SEBAB and Grytek three years ago. These brands are now being transitioned into Harju Elekter.
The launch program includes a completely new web presence where Phase 1 was lunched earlier, and Phase two, with an English version and more extensive Project Examples and Product Information will be launched later in October. Added to this is a PR and banner advertising campaign, backed by new sales tools for the expanding sales force in Sweden. Ongoing news releases on the websites, offered also via subscription, plus active SEO-work will also help to introduce the new brand. An extensive video will be produced during spring 2021 to back up Harju Elekters participation at Elfack in Gothenburg in May next year.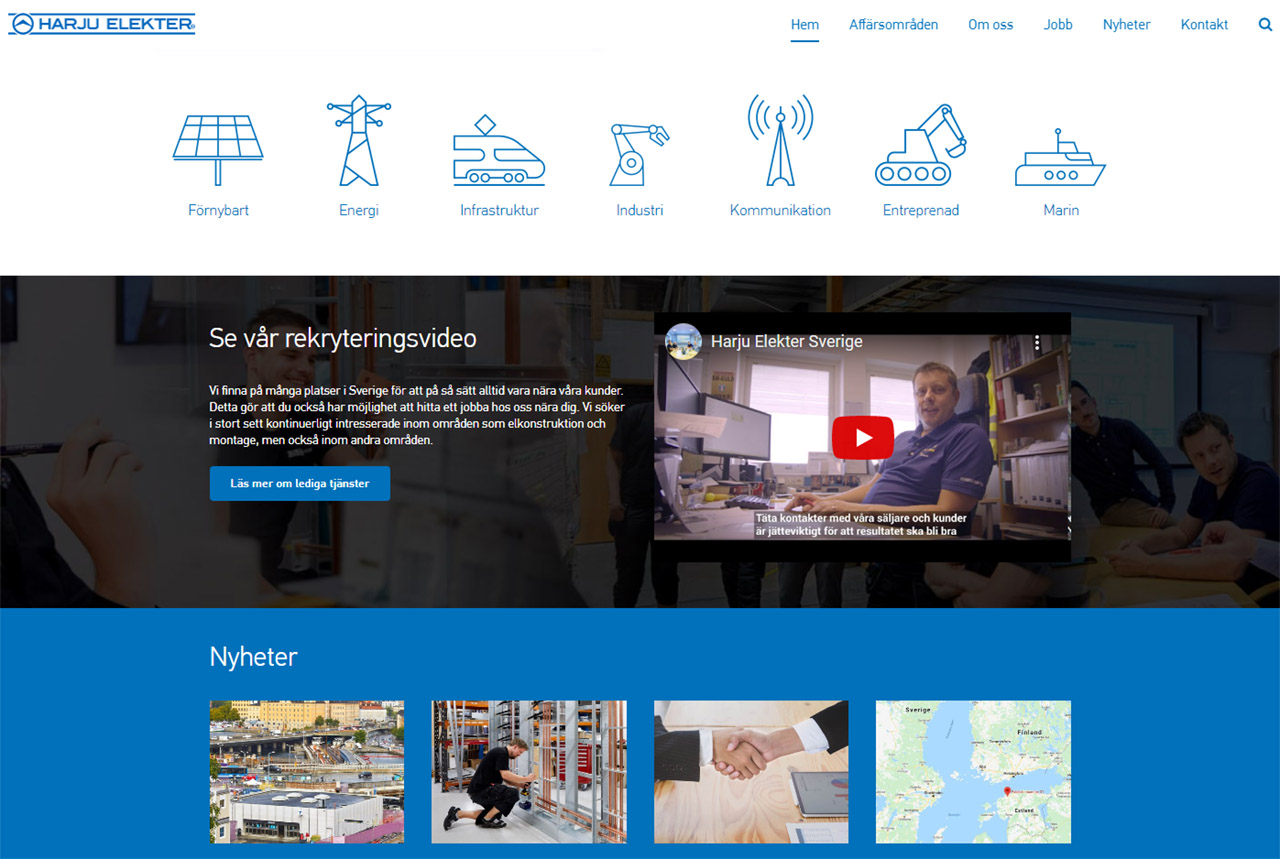 Current Projects – August Update
Intemarco has during the spring successfully managed the communications program 'Eldon is becoming nVent HOFFMAN'. It has been implemented through Eldon's sales teams, trade press and social channels throughout Europe. A very high number of Eldon's direct and indirect customers have picked up the news and are positive about the new brand, nVent HOFFMAN. The sales force has used various alternatives to face-to-face meetings and has reported great success despite the pandemic.
Intemarco has also managed the creation and launch of a completely new website for Harju Elekter in Sweden. Harju Elekter is headquartered in Tallin, Estonia and is a relatively new player on the electrical distribution equipment scene in Sweden. The website presents their offering, but also conveys the project management skills of Harju Elekter's teams in Sweden. Extensive branding activities, to be managed by Intemarco, will now follow during the autumn and spring 2021, culminating early May next year at the Elfack trade show in Gothenburg.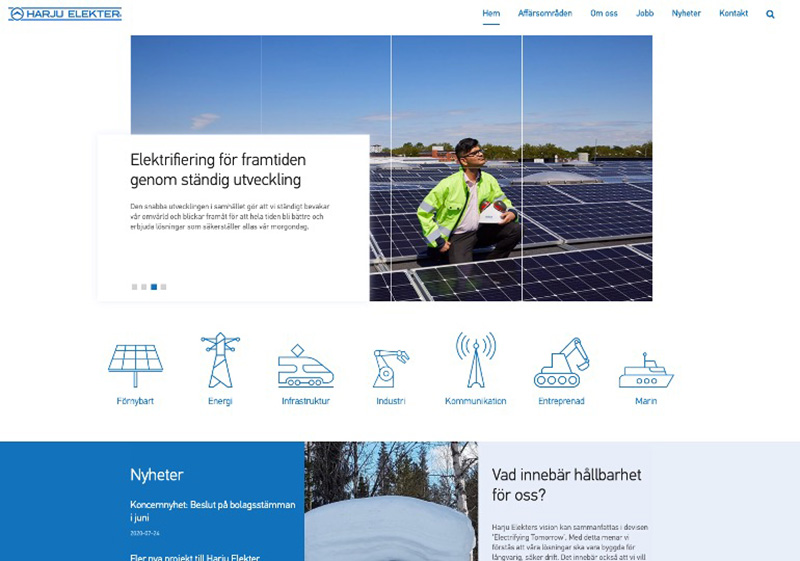 Current Projects
Intemarco is currently involved in three exciting projects. One is for Eldon and nVent, involving management of the communications program 'Eldon is becoming nVent HOFFMAN' through Eldon's sales teams, trade press and social channels throughout Europe. Another is handling of the global launch communication for a new metal recycling system for Scanacon, and the third one is positioning of the electrical distribution system provider Harju Elekter in Sweden. Harju Elekter is headquartered in Tallin, Estonia and is a very interesting player on the electrical distribution equipment scene in Sweden.