Our goal is to optimize processes and roles
We focus on three main areas for Better Marketing: Brand Management, Product Management, and Communications Management. But since we believe in a seamless Marketing and Sales Process, Sales Management aspects also need to be covered for the ultimate goal, i.e., Greater Efficiency and Effectiveness in Sales.
Our starting point is a Marketing & Sales Audit, followed by Recommendations and Implementation Coaching.
The model we work with includes mentioned dimensions that all depend on one another.
Our model with typical phases in an assignment:


Discussion about dimensions to include in the Audit, where each dimension includes several sub-steps:
a. Brand Management
b. Product Management
c. Communications Management
d. Sales Management

Once the dimensions are agreed, we agree on interviewees internally. Our belief is that your own people can contribute a lot! And it's motivational for them to contribute to their organization's further development. We may also include some customer interviews.

Results are then listed with comments and suggestions for changes and/or further development.

Actions are agreed with you and a plan for implementation of changes and improvements is drawn up. Drivers are always your people, but Intemarco will coach and motivate them to fulfill the steps agreed in the action plan.
The main working steps for Better Marketing: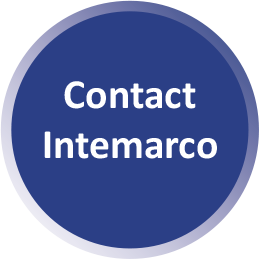 Contact Intemarco for a further presentation of our way of working and an initial discussion on how to optimize Marketing for Greater Sales.